A winter wedding that started off with lovely weather. Blue skies and not a cloud to be seen. Next to the rive a bit chilly but bearable.
They got married on the green grass under the lovely big trees.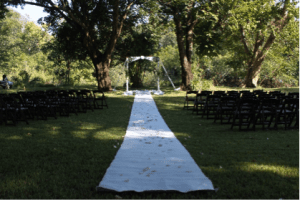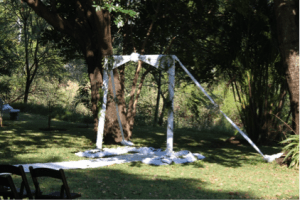 On arrival the guest was treated with beautiful music while they were waiting for the bride to be.
After the ceremony the guests all moved to the marquee tent. A little bit different from the norm where it is only round tables or only long tables. They had a mix of long tables and roundtables.
While the guests were waiting for the newly wed couple they were listening to a lady playing a violin.
When you realize you want to spend the rest of your life with somebody, you want the rest of your life to start as soon as possible."
– Harry, When Harry Met Sally