Early on Wednesday morning, we revealed to all our hard-working volunteers that we had a surprise outing planned for them. Everyone bundled onto the back of the vehicle, excitedly trying to guess where we may be going. The staff managed to keep everything a secret as we wound our way through a private nature reserve until we came across the perfect spot… for what you may ask?
…The highly anticipated release of our young female caracal and two of our rehabilitated birds.
First, we let a male Bearded Woodpecker go. He flew straight up into a large zebra wood seemingly as if it had always been his home. It was a delight to see as he came into the rehab a few weeks ago unable to fly or even balance himself; good food and lots of rest definitely paid off.
Next was probably the most exciting of all our releases that day… our young Caracal, Allira. She was admitted to the rehab a year ago after being found alone on the side of the road as mum had been run over by a car. She was raised here at the rehab and even though she was only 2 weeks of age she was still pretty aggressive towards humans, we saw this as a great opportunity to raise her in such a way that she would be able to be released. Therefore, she had minimal contact with humans in order to keep her natural fear of us to make sure she would not approach settlements upon being released. Watching her run out into the grassy bush was such a magical moment!
Last but not least was a Burchell's Coucal, sadly a dog had pulled out all of his left-wing feathers so for this little guy it merely a waiting game until the time once they had all grown back. It took just over two months for this process and yesterday he was released back into the wild where he belongs.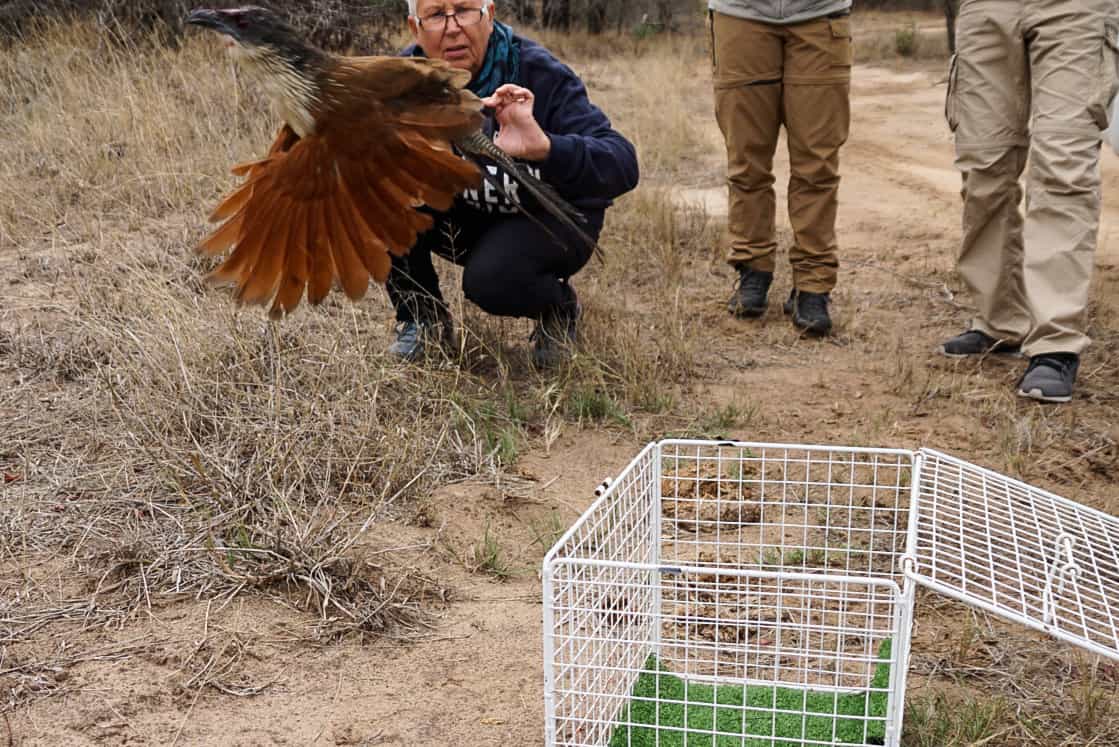 The volunteers were delighted with their surprise and were so grateful to witness 3 releases (due to the dwindling natural habitat releases are becoming more uncommon very sadly). It was a great morning for the volunteers, staff and animals all round!!